Proud winners of the Hamiltonplaque in 2001, the true evidence of high quality breeding.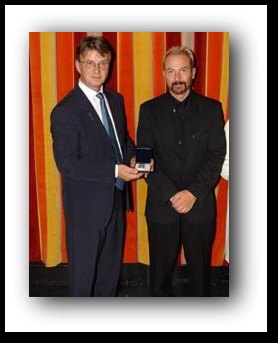 Facts about the award
The Hamilton plaque is the Swdish Kennelclubs top award for breeding.
According to the constitution, the plaque can be rewarded to a breeder who has successfully improved the breeding, and by that in high grade giving value to the club.
To be able to win the plaque, the receiver should have had an active breeding for atleast 10 years of the current breed. Except the breedingresults, the conduct of the breeding is also judged.
The plaque is rewarded every second year, among the 12 000 breeders in Sweden is aproxamitly 10 rewarded.
The Hamiltonplaque was founded 1910 as a memory of the Swedish Kennelclubs founder Count A.P Hamilton